Tent and Party Equipment Rental for Troy, New Hampshire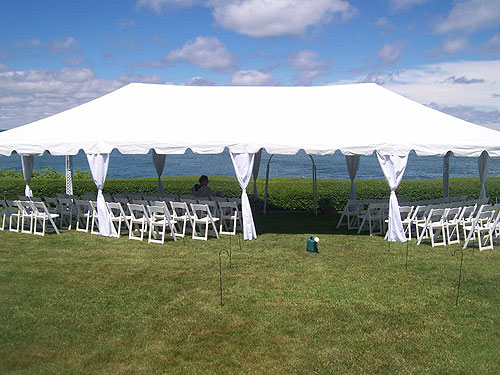 Sean King Rentals, the premier party and tent rental company in southern New Hampshire offers a full line of tents and party supplies for rent. If you are planning a party or wedding in Troy, an anniversary, bar mitzvah, corporate event or any celebration in 03465, Sean King Rentals can deliver and setup tents to suit your gathering. With countless tents to choose from, owners Sean and Suzanne will work directly with you to select the ideal tent, chairs, lights, and dance floor to make your event the talk of the town.
We will put you at ease with the entire process. We are happy to walk you through your event step by step to make sure no detail gets overlooked. We have lived our entire lives in and around and are very familiar with , which is part of our regular service area here in the Monadnock region.
Take some time to browse through our rental inventory and give us a call to discuss your exact needs. Our prices are extremely affordable and are printed right here on our website. We are available 7 days a week and look forward to making your next party in a huge success.
Please consider Sean King Rentals for your next gathering... big or small! Take a look at just some of our tents and equpment rental below. Click on any image for details and prices.



Frame Tent 20 x 40




Frame Tent 15 x 15




Serpentine Table




Pole Tent 30 x 60




Pole Tent 20 x30




Streamer Lights




Round table 60 inch
Sean King Rentals
142 Hurricane Rd
Westmoreland NH 03467
(603) 352-3536
©2023 Sean King Rentals. Site powered by TAGE.COM